Is your calendar slowly but surely filling up with bridal showers & weddings? For the past two years I've been scheduling my life around wedding festivities which in turn have resulted in the addition of baby showers & baptisms to the mix! I'd like to think I'm a bit of a pro at dressing for these occasions now, but I'm still no stranger of that moment of "
what to wear"
panic you get when you open up an invitation. "
What are you wearing?"
group text messages are inevitable the night before any one of these type of events & at this point I've come up with 4 "
rules"
to help guide me when I'm searching my closet for the perfect outfit.
1. Don't wear white, especially if you're in the bridal party! Reserve your favorite white party dress for something not wedding related.
2. Pull out that party dress you bought because you just had to have it, but didn't have a reason to wear! The accessories you pair it with can either dress it up or dress it down for the occasion.
3. When in doubt go with something lace or floral print! You can never go wrong with either one of these at a shower!
4. Wear something you're comfortable in. I try not to wear something too short or tight to bridal showers especially if I know I'll be helping the bride-to-be while she's opening gifts. The last thing I want is to be worried about is pulling down my skirt!
Here are 5 outfits you can't go wrong with!
See the full look here!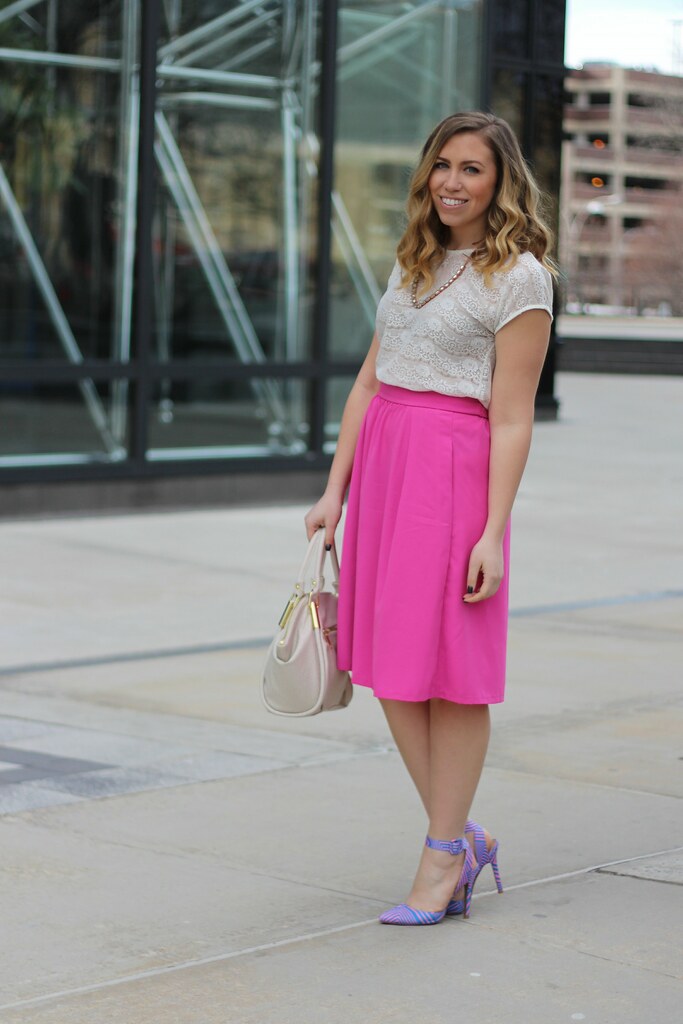 See the full look here!
See the full look here!
See the full look here!
See the full look here!
Twitter | Facebook | Instagram
|
Pinterest
Labels: fashion, outfit, What to Wear